Worcester Hair Transplant – Hair Loss Surgery
Permanent Natural Hair Restoration – Worcester, Massachusetts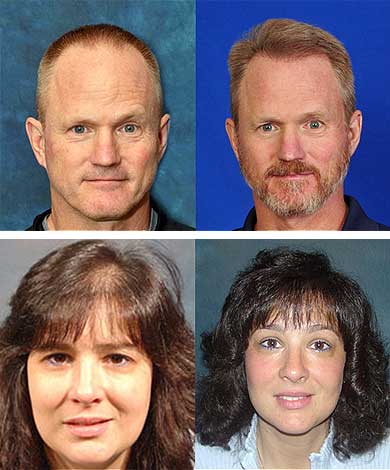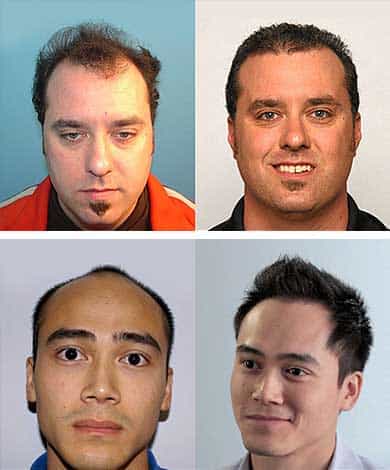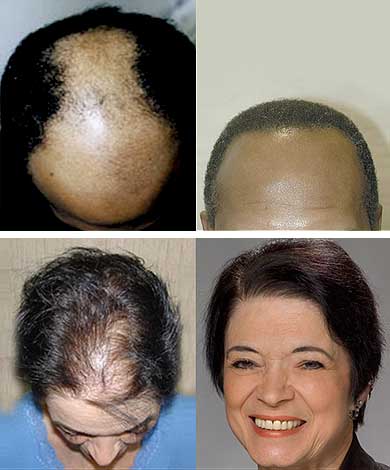 Worcester Hair Transplant Surgery
Permanent, Natural Hair Restoration with Your Own Growing Hair.
Hair Transplantation utilizing Follicular Unit Extraction (FUE), is similar in other plastic surgeries in that it requires a skilled hair transplant surgeon with years of experience who also possesses a keen artistic eye. FUE Hair Transplantation requires a surgeon with the artistic skill to create the most natural looking results. At International Hair Systems' Worcester Hair Transplant clinic, we know that every patient has their own unique needs and desires. Each patient transplant plan is customized specifically to them based on their age, hair type, and their general health, and their degree of hair loss.
Surgical Hair Transplants: Worcester, MA
We approach hair restoration with a simple principle, "do one thing and do it well." At International Hair Systems we concentrate on restoring your hair. We concentrate on performing the best hair transplantation procedures possible. We are able to move four to six times more hair strands that in in most standard procedures by using the FUE grafts throughout, producing a completely natural result.
Transplantation Skill, Artistry and Technique
Choosing to do something about your hair loss can be a difficult decision to make. By choosing the most qualified hair transplant surgeon, you make the decision much easier on yourself. Hair transplantation can only be achieved with the help of an excellent, skilled medical personnel to assist the surgeon.
Knowledge and Experience
At International Hair Restoration Systems, we take the time to build a relationship with our patients – to get to know them and their expectation. Your first step in restoring your hair is to have a hair transplant consultation. Every hair transplant is done in an unhurried manner to ensure that everything is done well to achieve the desired results. The results have been extremely high patient satisfaction and an reputation for excellence among his peers.
We try and give each patient realistic expectations of what we can achieve before we schedule any hair transplant. It is important that everyone knows what is expected. Everything we do is with you the patient in mind so you get the natural results that look amazing.
Different Hair Transplant Methods
At International Hair Systems in Worcester, MA we are not locked into just one hair transplantation method. We offer a high refined follicular unit transplant sessions as well as combination sessions which feature the use of both FU grafts and MFU's (multi-follicular grafts) in combination with (FUE).
Worcester Hair Transplant Options for Women
Women with hair loss often become very self-conscious and suffer embarrassment. For them, styling their hair every day only reminds them of their thinning hair. Women can lose their hair for a variety of reasons. The most common cause is from androgenetic alopecia which is an overall thinning  on the top, and sides of the scalp.
Medical problems can be another reason for some women to lose their hair, such as hormonal changes, thyroid disease and some medications.  Over 30 million women live with hair loss conditions everyday.
For a long time, women thought the only way to hide their hair loss was with a wig or hair piece. Over the last decade, women are learning that they can be candidates for hair transplant surgery. Hair transplants can help to thicken up thin areas, place hair back into bald area and restore a hair line and even recreate temporal points.
For women that have undergone a hair transplant, the difference can be very dramatic, even after only two sessions. For most women two or three sessions are needed tor achieve the results desired.
It is an accepted fact that women are much more devastated by hair loss than men. It is not socially acceptable for women to be bald or have less than a full head of hair. For a woman to get her hair back can be so gratifying.
Let's Get Started!

Hair loss and thinning hair can be emotionally traumatic and affect how you see yourself and how you react to others. For over 40 years, we have been helping men and women restore not only their hair, but also their confidence.
Whether you are experiencing thinning hair and want to stop your hair loss, or want more hair, we offer the latest clinically proven hair loss treatment and hair restoration solutions for men and women of all ages and hair types.
We want to help you find the hair loss solution that is right for you. Fill out our form to get started with your free, private consultation.
Get a Free, Private Consultation